One on one Tuition Classes
Fully focused 1 to 1 sessions for better learning!
Personalized 1 on 1 Tuition Classes

Available For CBSE & IGCSE

Real Live Mentor Support Sessions

Better Attention For Better Results
Live classes for single student

Follows student learning needs

In-class doubt solving

Regular mock tests

Convenient timing
Class notes and question bank

Progress & attendance reporting

Mentor to support the learning

Classroom recording to relearn

Communities for social learning
Language Classes To Choose From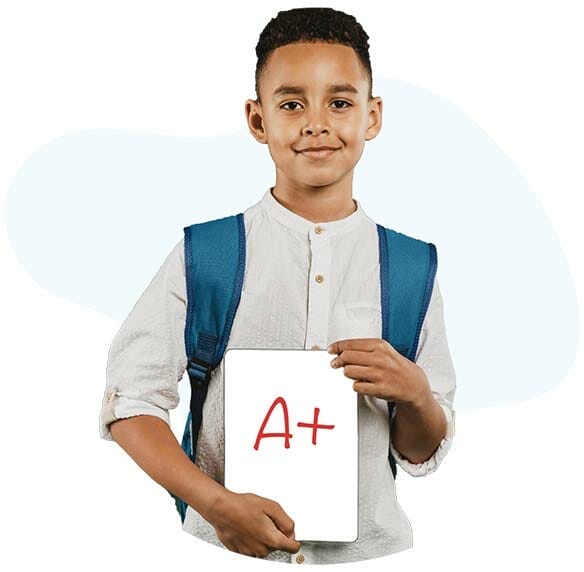 Result Oriented

Mentor Support

Classroom Recordings
Class Timings
Your classes at your time!
Classes can be arranged at the preferred timing of the student or at a time nearer to that.
What Do Our Students and Parents Say?​
Quite impressed with excellent service and quality teaching provided by Edzym. Teachers and staff are ready to help and support on your needs any time.
When I was introduced to Edzym, my concept about online educational support was not so great. But once my daughter started her classes with them, my view has completely changed. I would like to say that I am very impressed with how they are well organized and very quick to respond to our queries. My daughter is very happy with her teacher and always waiting for her next class. Thank You for all the efforts the teacher is putting in. The classes are very fun, entertaining and educational for the kids. Keep it up Edzym!
You will not find such a organized team with a great follow-up. I was impressed with the teaching of tutors which helped and enabled my son to achieve the first position in his class. kudos to the admin and tutor team for their service.
Mr. Venkatesh Viswanathan
I am a parent of class X student. I am associated with Edzym online tutorial for 6 months and their performance are simply outstanding. They are very creative in designing their class structure and lesson plan keeping in mind the need of the children. They have resilience and organisational ability in accommodating the needs of the children . The teachers here have the skills for helping the students to learn, guide, and also help to solve a problem. Excellent communication skills so that students can understand everything and learn with ease.
In Edzym a teacher takes a hand opens a mind and touches a heart.
My son Ethan Michael is associated with Edzym Institute since Iast 6 months, we really appreciate the tutors, course co coordinator and the entire team for the prompt response n quick actions even in the late nights also.
Wish you all the best in your endeavours
Thank you for all the support and help given to my son in learning Malayalam.
Your encouragement and guidance have given him the right interest in both reading and writing.
Your customized classes are really effective.
Sooryakiran's Father, UAE
I found EDZYM very useful since I started tuitions for my son Ayaan Roshith. He is in grade 2 and started Arabic tuitions and with the systematic teaching of his tutor his performance in class has improved a lot and its quite a good progress. I always wanted one to one tuition so that he gets individual attention and time. Thanks to Edzym team and Arabic tutor. I hope and wish you continue the good work in future too. Best wishes 👍🏻.
Home Tution
One to One Coaching
Affordable price
Very responsive replies & actions
The day my son joined EDZYM for malayalam online tuitions I understand that I don't have to worry anymore about my son learning Malayalam. The tutors are really very hard working, dedicated and classes are always on time. The most appreciated thing is their customer service which is very important to go ahead with them. Edzym even prepare my daughter for entry exam for Kg1 and Thankfully she got admissions in one of the best school. I can't say enough Thanks to Edzym.
My son studies at Edzym. The tutors at the center teach very well. I am happy and satisfied with the service Edzym provides.
We are comfortable about your service. She learn to writing and reading malayalam and Arabic. Very co-operative teachers. She likes both classes. Every time am asking something that time team member answering suddenly. The team member also remembering before the classes.
Thank you for everything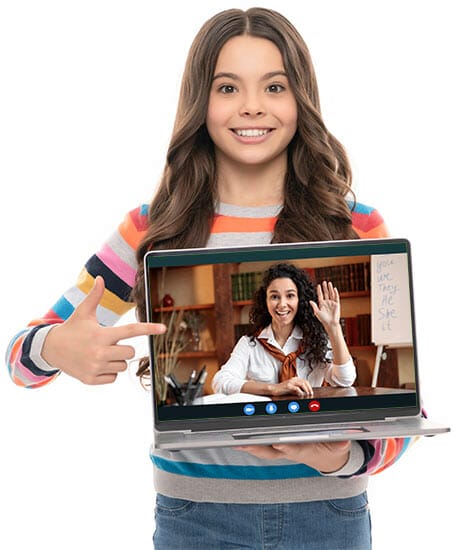 Book Your Free Demo Session​
Why should I choose Edzym's one on one tuition classes?
Not every child learns the same way
Every child has their own way of learning and require different levels of support to achieve their personal best.
Our certified tutors work to understand your child, prepare the lessons and deliver them using the proper pedagogy, which works best with his/her learning behavior.
Frequently Asked Questions
These are entirely customizable courses and can be bought in multiples of 20 sessions. Each session is for 1 hour.
Once the classes are scheduled, we strongly recommend following the class timings. However, if needed, classes can be rescheduled with a minimum of 1 days' notice to avoid inconveniences.
We allow up to 2 such changes in a month.
You may choose any number of subjects or languages as per your need. For each subject you choose we recommend having at least 2 sessions a week.
You may also mix and match the classes when you need them with 2 days' advance notice.
Yes you may do so with 2 days' notice.
All of our paid classes offer an excellent opportunity for our students to interact fully with their teacher using a microphone, webcam, and chat. They can talk to the teacher, discuss their doubts, and get clear solutions.
We also have a community for all students to join and interact with each other for an enhanced learning experience.
Once the classes are scheduled the tutor will be waiting for up to 15 minutes then the class will be counted as a completed class. Such classes won't be rescheduled or reallocated for another time.
We believe in the overall improvement of our students. So from time to time, we provide non-academic classes to improve our students' learning skills and other personal qualities. These are short-term programs led by various professionals.
We recommend joining the year-long program to avail such benefits.
The premium courses will have up to 2 classes of 1 hour each per day.
The availability of recordings are subject to Edzym's and our technical service providers' terms of services and terms of use. If there are no paid sessions available for the student, these recordings will get deleted. The recordings are ideally stored for the current academic year as long as the student has active sessions scheduled.
Each of the 20 sessions packs is valid up to 3 months from the purchase date. If an extension is required, please feel free to contact our support team before the expiration date to get an additional 2 more months extension.
Buying 60 classes or more will get you the best discount. For convenience, we offer 20 classes in a pack so we recommend adding 3 or more to the cart.
We also offer a reasonable discount for siblings' enrollment. Please contact the support team for sibling enrollment.
To get a better discount and access to some of our learning support activities we strongly encourage you to go for a full plan for the entire academic year.
You may also try the course for one month and choose to upgrade to the full plan on the go.
We aim to provide quality education for all our students and do our best to achieve the best results for our students.
For any reason, if you find our classes are not meeting your expectations, you may request a full refund after attending 2 classes and within 7 days of purchase.
Within 7 days, if 3 or more classes are attended, the refund will be with the deduction of the classes attended.
After 7 days, there is no refund, modification, or cancellation allowed.
You may read more about refunds on our refund policy page.